Can your computer run these games?
System Requirements Lab analyzes your computer in just seconds, and it's FREE. Select a game list below to find out now.
2) Click "Can You RUN it?"
Steam Games Under Five Bucks
Each day, there are lots of great games that go on sale on Steam! On top of that, some older titles will often have unannounced price drops so we are creating this list to help keep you informed so you don't miss out! If gaming on a budget is your style or you're just looking to add to your library, this list of Steam Games Under Five Bucks is just for you!

Ranked
#970
in popularity with
271
tests in the last 30 days



Ranked
#1,168
in popularity with
201
tests in the last 30 days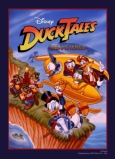 Ranked
#1,296
in popularity with
170
tests in the last 30 days



Ranked
#1,413
in popularity with
149
tests in the last 30 days



Ranked
#2,239
in popularity with
62
tests in the last 30 days