Can your computer run these games?
System Requirements Lab analyzes your computer in just seconds, and it's FREE. Select a game list below to find out now.
2) Click "Can You RUN it?"
Handsome Jack Collection
Have you ever wanted to play through some of the older Borderlands games? Now is the perfect time since the Handsome Jack Collection is completely free to download and keep on the Epic Games Store. The Handsome Jack Collection contains some of the most fun titles in the Borderlands franchise, such as Borderlands 2 and the Pre-Sequel. Use this list to make sure you can run all of the games in the collection before you start wasting valuable bandwidth!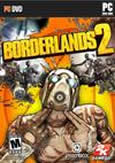 Ranked
#237
in popularity with
1,807
tests in the last 30 days



Ranked
#1,000
in popularity with
257
tests in the last 30 days